Singapore based Financial Strategist, Author and Speaker Geraint Liu announces his new financial training program.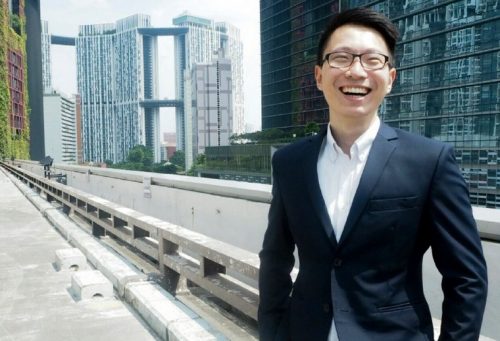 Singapore - October 12, 2018 —
Geraint Liu is a Financial Strategist with one of the top financial institutions in the world. He specializes in working with busy working professionals achieve financial freedom.
He is also the creator of 'The Financial Freedom Program', a 1 to 1 consultation which aims to help busy working professionals who don't have the knowledge and time to invest, achieve the lifestyle that they have always desired.
Geraint is also the author of 'Accelerate Your Path To Financial Freedom', which is published internationally on Microsoft, Google, Amazon and Barnes and Noble.
He is also the Founder of FirstHomeFinance.sg, which is a financial education website for current and future homeowners.
Geraint Liu's past experiences and associations.
The financial mogul did not just wake up one day to become who he is today; it was a journey that started a couple of years back.
His family and him had lost more than $50,000 through investing as they trusted the wrong people and he has personally witnessed many of his loved ones suffer due to poor financial decisions from their lack of financial knowledge.
These series of unfortunate events triggered him to spend hours studying in the area of investments and personal finance to prevent families from falling into the same pitfalls as him and also to help them achieve financial freedom and success.
Having had a great track record in the stock market, he was also invited as a guest speaker for Mind Kinesis Value Investing Academy.
These days, Liu is on a mission to interview some of the top financial experts and influencers around the region to pick their brains and to create educational content for his audience on financial management.
As he believes in sharing his knowledge and experiences learnt, he regularly posts videos on his social media platforms such as his Facebook and Youtube channel on various personal finance topics to educate his viewers on personal finance as well as to keep in touch with his clients on a regular basis.
Programs, events and workshops attended.
Geraint has also attended "Unleash The Power Within" by Tony Robbins, which is a 4 day personal development program, where he found a deeper meaning and fulfillment in what he does.
Through his hunger for personal development and knowledge, he has attained the designation of Associate Estate Planning Practitioner (AEPP), Associate Financial Planner (AFP) and Associate Wealth Planner (AWP). Liu is also currently pursuing his Certified Financial Planner (CFP) and Chartered Financial Consultant (ChFC).
These are some of the effort and hard work Geraint has been putting in place just to provide his clients the best form of financial advice.
Geraint Liu's Program
Geraint Liu's 1 to 1 consultation program called 'The Financial Freedom Program', has been a huge success as it has helped hundreds of working professionals bring them a step closer towards financial freedom.
The main objective of the program is to help busy working professionals create a stream of a passive income even when they do not have the knowledge or time to invest.
Through this program, you would have a clearer idea of where you are now and where you want to be so that you can feel more confident of their financial future.
You will also discover how you can make money work for you so that you can spend time on what you truly want.
To encourage the public to get started on their financial freedom journey, he will be giving his book (digital copy) for free after the 1 to 1 consultation too. More details of his program can be found at: thefinancialfreedomprogram.com/10slotsleft
Contact Info:
Name: Mayan Sum
Organization: BloqWire
Address: Geraint Liu, FFP, Singapore.

For more information, please visit https://geraintliu.com
Release ID: 422278